Tracey de Vere White - Hon. Social Media Consultant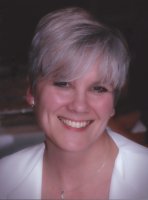 Tracey is an experienced manager with a rich diversity in her skill set (https://www.linkedin.com/pub/tracey-de-vere-white/18/426/558).
With a range of experience in using social media to promote and represent businesses and organisations, and also in various management environments, she brings those skills needed to the National Association of Choirs and heads up the social media team as we move forward into the future.
With accounts on Facebook, Twitter and LinkedIn, as well as with the availability of our website (www.nationalassociationofchoirs.org.uk), we are already well on the way to establishing a footprint in the area of online digital media.
Social media advice is available to NAC Member Choirs only.
Advice is given (FREE OF CHARGE).
Access to social media advice is gained through the NAC General Secretary at general.secretary@nationalassociationofchoirs.org.uk
Please make contact with the General Secretary confirming your choir name, NAC Group and the nature of your enquiry.
Email: tracey0512@btopenworld.com