Conference 2019, 5-7 April
The NAC Conference in 2019 will be held in Stoke-on-Trent, from Friday 5 to Sunday 7 April. We will be at the Best Western Moat House Hotel, Etruria Hall, Festival Way, Stoke-on-Trent ST1 5BQ, a fourstar hotel in the Hanley area of the city.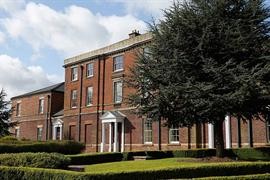 The hotel has historic links to the city's heritage. Etruria Hall - now the dedicated 8-room meetings and events centre and a popular Staffordshire wedding venue - was built in 1769 as the home of Josiah Wedgwood, the 'Father of English Potters'. (It is said that Josiah has never left his beloved home… But there are no guest bedrooms in that part of the hotel, so all will be well.)
This fabulous Stoke-on-Trent hotel is a great place to stay for families and couples alike. Just a short walk from the hotel, you'll find Stoke Ski Centre, Waterworld indoor aqua park and a ten-pin Bowling Alley. The city's business district is close to the hotel, whilst Hanley's shops, theatres, museums and cinemas are on the doorstep. A little further afield, you can relax in award-winning gardens including Trentham Gardens, Biddulph Grange and The Dorothy Clive Garden.
The on-site leisure facilities include an indoor heated pool, sauna, spa pool and air-conditioned gym. The smart surroundings, great location and free Wi-Fi also make the hotel convenient for business meetings. Parking is free in a large car park; guests simply need to enter their registration in a terminal in Reception for the duration of their stay.
The food served in the restaurant and at the bar is first class, and has as always been thoroughly tested by your Officers - ever willing to put themselves out for the benefit of their Conference delegates! The staff are extremely helpful and very pleasant, and we have no doubt that you will enjoy your stay.
We will have a departure from normal for our seminar presenters, in that we will have several speakers on a range of different subjects, rather than one main speaker. Two of our presenters you know well, namely Tim Knight on keeping your choir alive and attracting both new choir members and an audience, and Dr Douglas Coombes, who will be encouraging us to sing and also possibly running a conducting workshop for young people. Our other two presenters are Dr John Addison MBChB, speaking about the health benefits of singing, and Dominic Stichbury, talking about his work with a choir drawn from men with mental health and homelessness problems.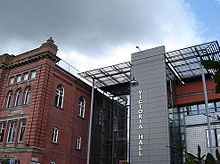 The concert on the Saturday evening is to be held in Stoke's Victoria Hall, which was constructed as an annex to Hanley Town Hall in 1888, as part of the city's celebrations for Queen Victoria's Golden Jubilee. Originally the building had a capacity of 2800 people, but this has since been reduced considerably to 1467 as seating replaced wooden forms and benches. The original building was made of red brick and terracotta, and was designed by local borough surveyor Joseph Lobley. We are very much looking forward to hearing massed voices singing in these lovely surroundings.
For the "Plus-ones" coming to Conference, there is plenty to find in the immediate area, and if you want to go further, plenty of public transport. Can we remind people that Hanley is in the middle of the Potteries area - Moorcroft is just down the road, as the General Secretary found to her delight - and Wedgwood, Portmeirion, Emma Bridgewater and others are not far, certainly within a ten to fifteen minute drive. You may need to bring extra spending money.
Booking for Conference is now open; booking forms can be found in the Autumn 2018 and Spring 2019 editions of News & Views or downoaded here.