2012 Annual Conference Details - Thu 19 Jan 2012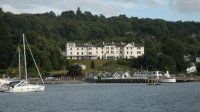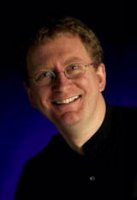 The National Association of Choirs is pleased to be able to announce details of its forthcoming National Conference for 2012. This year sees the introduction of the National Conference being open to all - non members included!!

The National Association of Choirs will be holding its National Conference in the heart of the Lake District in the popular resort town of Bowness - on - Windermere at the Belsfield Hotel. Built in 1845, this Victorian hotel stands within six acres of beautiful gardens located in a truly stunning location overlooking the tranquil Lake Windermere and the glorious Cumbrian Hills, this fabulous Victorian hotel is the ideal place for a relaxing retreat in the heart of The Lake District and lends itself perfectly to host our National Conference.

Inside the Belsfield Hotel guests will find recently renovated elegant and classic decor, within spacious and comfortable rooms which command stunning views of the local area including the gardens and the magnificent Lake Windermere. The hotel offers 64 en-suite rooms in a variety of styles, equipped with satellite television and radio, hairdryers, trouser press and a hospitality tray, combined with free Wi-Fi internet and an indoor heated swimming pool, gym and sauna facilities, games room, putting green and an outdoor patio (perfect for resting and unwinding after a day of workshops and seminars) the hotel is well equipped to look after you, our delegates. In the evening delegates can indulge with fine food, fine wine and beautiful views of the lake in Moonwaters Restaurant in a variety of comfortable communal rooms. The hotel has a relaxed atmosphere which is the perfect way to end a busy day of seminars and workshops.

Headlining this year's National Conference is none other than the internationally renowned David Lawrence who is one of the UK's most versatile conductors, working with orchestras, symphony choruses and national youth choirs. He was recently nominated for a Gramophone Award for his conducting, and currently holds the Guinness World Record for conducting the UK's largest choir - 6,846 singers!

David's work has taken him all over the world. His positive and engaging manner makes him a popular guest conductor, and he is an experienced and respected trainer of choral conductors. He teaches regularly alongside Ghislaine Morgan in Portugal, and for the company Artsworks delivers management training and team building through the media of singing and conducting. With particular experience in the field of contemporary music, David has prepared and conducted première performances by Per Nørgård, Pierre Boulez, Iannis Xenakis, Mauricio Kagel, Graham Fitkin, James Wood, Bob Chilcott and others. As a guest chorusmaster of the Netherlands Radio Choir he has worked with conductors such as Kenneth Montgomery, Frans Brüggen, and John Adams. Working closely with Stockhausen David also conducted this exceptional choir in the German première of Scene II from his opera Sontag aus Licht. David has worked with the London Philharmonic Choir, the Hallé Choir, and the CBSO Chorus for whom he is the Associate Conductor, as well as the national youth choirs of Scotland, Northern Ireland and Wales.

A full and packed Conference awaits, consisting of Trade Stands (especially chosen for the expertise and understanding of the Choral World) offering products and services required to help and assist all choirs as well workshops and seminars covering a whole host of subjects and themes.

The entertainment on Saturday evening will be a change from the normal massed voice concert. We have arranged for the La Serenata Trio to perform for us - formed eight years ago by Charles Edmondson, who accompanies soprano Tracie Penwarden and flautist David Edmonds, this well known local trio have given over fifty concerts in churches and concert halls throughout South Cumbria and North Lancashire.

All in all I think you'll agree that the National Conference weekend is going to be fun packed, busy weekend in a stunning location giving you an ideal opportunity to catch up with old friends, make some new ones, sing and learn, be challenged musically, vocally and hopefully take back to your choirs the benefit of the wisdom and expertise given to you throughout the weekend's seminars and workshops.

The National Conference is sure to appeal to everyone; places are strictly limited and you are encouraged to make your booking early to guarantee your place. This year the Officer Team have taken the decision to include non-members of the Association to join with you at the National Conference and enjoy the benefits of the talented and well versed presenters and speakers.

Make a date in your diaries and get your booking form today by downloading it from the link here. Remember places are strictly limited and are sure to go fast, due to the location and the speakers presenting.