Celia Johns - Hon General Secretary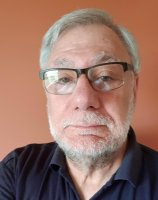 Celia has been attending meetings of the NAC since the early 1990s, has been an Officer since 2004, and following a stint as the Association's first lady Chairman, has been the General Secretary since 2013.
Private life encompasses two children and their spouses, and five grandchildren aged (at the time of writing in late 2021) 20 down to 11. Celia's main hobby revolves round the Gildenburgh Choir in Peterborough, where she has been a singing member from 1981 to 2012, taking over as Musical Director in September 2012. Other hobbies are reading, driving, birding, walking, and recently gardening as well.
Email: general.secretary@nationalassociationofchoirs.org.uk