Clive Lawton - Conference Co-ordinator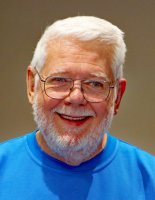 Music and choral singing have been a part of my life from my early teens. Brought up in a mining village near Newcastle under Lyme in Staffordshire, my first experiences of choral singing were being a chorister at the local mission church and later the parish church in the village.
In my late teens I pursued a career in the nursing profession, qualifying as a State Registered Nurse in 1970 and over the following seventeen years rising to the rank of Charge Nurse in Coronary Care and Thoracic Surgery. Professional interests and shift work made it impossible to continue my interest in choral singing during this time.
In the early eighties I developed a keen interest in Bio mechanics and Podiatry which in turn lead me into the field of Chiropody. A career change followed in 1984 with State Registration in Chiropody and Bio-mechanics. Establishing my own practice in the private sector took several years of hard work and patience.
However I did find time to rekindle my interest in singing and in 1994 joined Audley Male Voice Choir in North Staffordshire. Experiencing the friendship and camaraderie of being a member and belonging to a choral organisation again was indeed a pleasure.
1997 necessitated a move from Newcastle to Burton to take on my present practice. Not wishing to neglect music as an interest I applied and was accepted into the ranks of the Gresley Male Voice Choir where I have been a member for the last sixteen years. Years I can truthfully say are the best years of my life. Firstly, because I met and married my wife Pat and was also able to pursue my singing career.
In Gresley I have held the role of Treasurer since joining the choir in 1997 and also the role of Secretary of the Special Purposes Committee for the last eight years. In the latter role I have been able to forge acquaintances and friendships both in this country and abroad while organising choir tours with my friends and colleagues in the choir.
Last year I was asked by NAC Midlands East Group to take on the role of Treasurer which I duly did.
I am pleased that my choir has consented to host the Midlands East Gala concert in Burton Town Hall in 2014 where several choirs from our group will come together in a celebration of choral singing. With positions as Special Purposes Secretary and NAC branch treasurer I will be rather busy leading up to this event.
Having been elected to the position of Conference Coordinator at National Level, I will try to bring my organising ability and experience to this new undertaking. I am sure it will be a steep learning curve but one I feel able to cope with. I am sure I can rely on advice and encouragement from the Executive and my good friend Eric Jackson who is also a member of Gresley MVC.
In closing, my dad used to say, do your best, put in a good days work for a good days pay. When you get home you can say you made a little difference. Do it well and itís the best feeling in the world!
I have reflected many times on these sentiments through my life and found them very true.
Email: conference.coordinator@nationalassociationofchoirs.org.uk