Erica Crump - Honorary Legal Advisor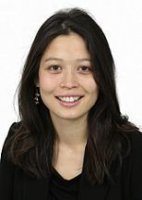 Legal advice is available to NAC Members only.
Advice is given (FREE OF CHARGE).
Access to legal advice is gained through the NAC General Secretary.
Please make contact with the General Secretary confirming your choir name, NAC Group and the nature of your enquiry.
Other Positions
Qualifications and Experience
University of Bristol, BA Honours English Literature (2:1) (1999 – 2002).
Bristol Old Vic, Volunteer Fundraising Assistant (2001-2002).
English Language and Foreign Affairs Teacher, Semboku Senior High School, Osaka, Japan (2002 – 2004).
York College of Law, Post-Graduate Diploma in Law (Distinction) (2004 – 2005).
York College of Law, Legal Practice Course (2005 – 2006).
Volunteer Legal Advisor to asylum seekers at UNHCR Clinic Leeds (2005 – 2006).
Training Contract, Bates Wells & Braithwaite (2006-2008).
Types of Work
Forming new arts charities and social enterprises.
General company, commercial and charity law advice to charities and social enterprises.
General commercial advice to film, television and theatre production companies.
Advising on a range of intellectual property issues including copyright and trade mark issues.
Advising on content issues, including privacy, confidentiality and defamation.
IT, website and computer software advice.
Pro Bono Activities
Company Secretary and Trustee of the Otesha Project UK (registered charity).
Director of the Opera Co-operative Community Interest Company.
Various pro-bono advice to arts and theatre related organisations.