Voluntary Arts Network Briefings - Thu 7 Apr 2011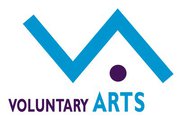 Voluntary Arts is looking for stories about how voluntary and amateur arts and crafts groups have successfully used the information provided by its Briefings to help improve the way they run their group.

Perhaps you have planned a marketing campaign, attracted business sponsorship or partnered with another group in your area, after being inspired and informed by a VA Briefing? We want to hear!

VA Briefings provide advice and guidance on best practice, procedures and current legislation, for voluntary arts groups and umbrella bodies. They are written in plain English and have been well-received throughout the voluntary arts sector for over ten years. VA Briefings can be downloaded in PDF format from www.voluntaryarts.org/briefings.

Send your stories to info@voluntaryarts.org by Friday 29 April 2011. Of all those received, one will be chosen at random to win a £25 Amazon gift voucher for themselves and 25 print Briefings of their choice from the back catalogue for their group or another voluntary arts group they know.
http://voluntaryarts.org/15495